2024 Inca Trail Availability & Permits - Important Booking Tips!

---
Inca Trail 2024 – Why You Need to Plan Your Trek Early
The towering peaks of the Andes and the mystical ruins of Machu Picchu are calling your name. It's time to finally plan your unforgettable trek on the Inca Trail!
The Inca Trail is one of the most well-known treks in the world. In an effort to protect this famous hike, there is a cap on the number of trekkers that can be on the trail each day. The Peruvian government offers only 500 permits per day across all tour operators. Approximately 200 permits are reserved for guest trekkers like you, and 300 go to porters and guide staff needed to support your hike to Machu Picchu. So, being strategic about booking early is crucial to securing your ideal trip dates. Here's an analogy – that's like limiting your favorite ski area's total lift tickets available per day to only 200 guest skiers.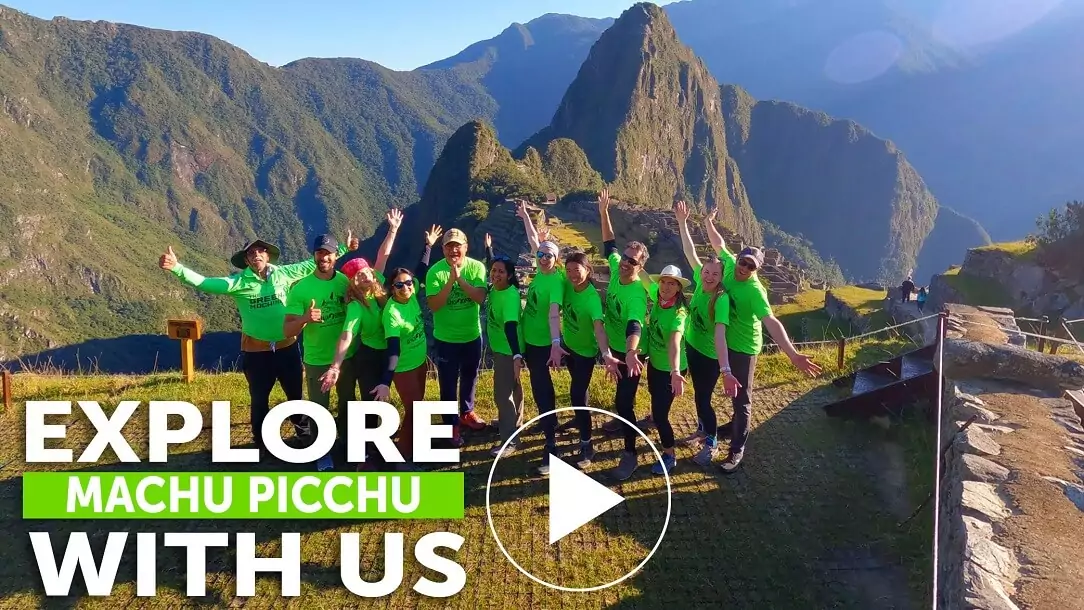 Tips for Booking Your 2024 Inca Trail Trek:
Book your spot with a reputable, sustainable Inca Trail tour operator and make a difference for Peruvian communities. You can only hike the Inca Trail with a tour operator licensed by Peru, so DIY trekking is not an option.  With Alpaca Expeditions, you get the #1 tour company in Peru AND we are 100% local, sustainable, and indigenous.
Reserve your spot on the trail at least 6 months in advance for the best chance of landing trail permits for your ideal dates.
Book even further in advance for the peak trekking months of May through September. This is Peru's dry season and the most popular time on the trail. We recommend booking 12 months in advance to hike during peak season. Are last minute trips available? Sometimes…

Important: Last-minute bookings are still possible, whenever Inca Trail permits are not sold out. The best way to get updated information on last minute availability for any Inca Trail tour is to contact Alpaca directly.
Ensure you account for every person in your trekking group when you reserve spots.
Reserve your 2024 trek before October 2023 to lock in 2023 prices. The New Porter's Law, which requires tour operators to significantly expand benefits for Inca Trail Porters, will increase 2024 pricing for all.
How Permits Work:  2024 Inca Trail permits will be released by the Peru government the first week in October, 2023. By getting your reservation in to us before October 1, we will be able to submit your permit dates request immediately upon the release of permits. Get all the details on how Inca Trail permits work. It's a similar process to buying concert tickets, getting in line well before the concert is the best way to ensure you get a ticket!
SEE MORE INFO ON INCA TRAIL PERMITS
Don't miss your chance to hike the Inca Trail in 2024! Book 6-12 months in advance to ensure you get permits for your preferred start date. Permits are limited.
How to Reserve Your Inca Trail Hike
Check the calendar below for availability of Inca Trail Permits.

Fill out the booking form

with your personal information, the type of trek, and the number of passengers for your trip.

Add any extra options such as

Huayna Picchu tickets, Machu Picchu Mountain tickets,

and upgraded train tickets.  Note – Hiking one of these mountains after you get to Machu Picchu is truly an incredible experience you will not want to miss!

Review and accept our service policies before submitting the form and paying the trip deposit.

Our reservations department will send you an email confirming your reservation after you make it.
Please know that if you are booking with a passport that is set to expire within 6-months of your planned entry date to Peru, you will be required to renew your passport before coming to Peru. Peru authorities will not grant you entry to the country otherwise.
If you are booking your trek with us, and this is your case, you are still able to book with us to secure your Inca Trail permits and tickets to Machu Picchu. However, you will be required to renew your passport and update your passport details with us prior to your trip to Peru. Failure to do so may result in the forfeiture of your reserved permits, and tickets to Machu Picchu. This is a Peru government requirement.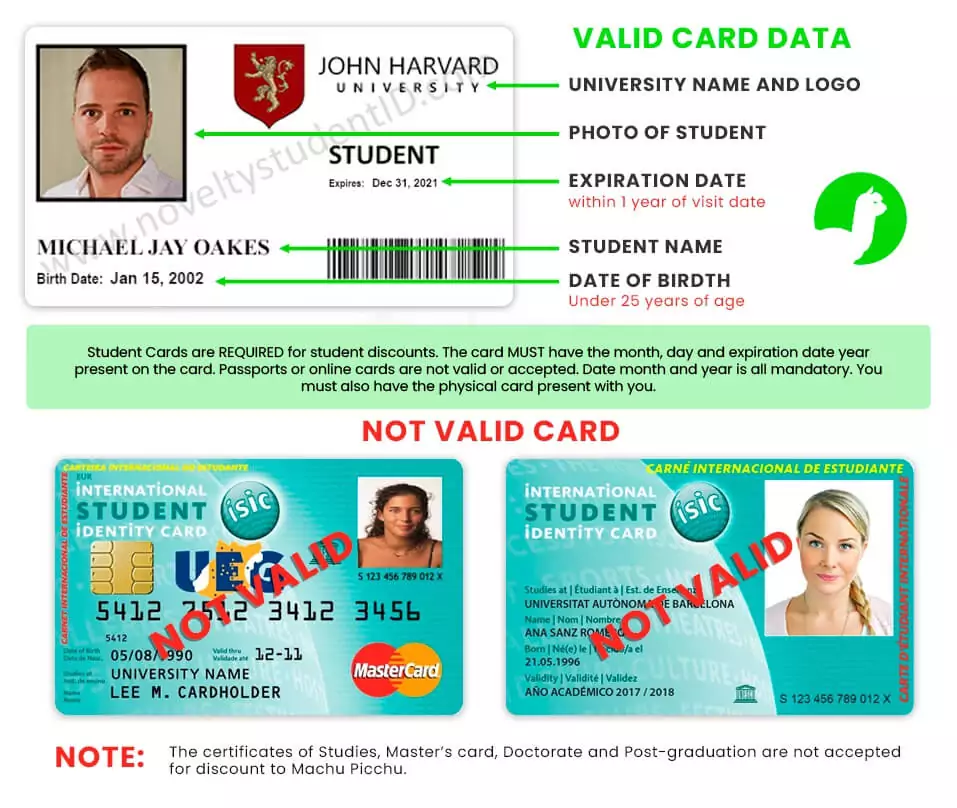 Calendar 2024 Inca Trail Permit Availability
IMPORTANT TO NOTE: The Inca Trail Permit Availability Calendar will show 100% permit availability for 2024 until the Peruvian government starts releasing permits to tour operators, starting typically in October of 2023. This does not mean that those spots all open! Tour operators are collecting permits now through fall and will secure permits as soon as they open. Reserve your trip dates as soon as possible to ensure you get permits. Alpaca Expeditions has a great success rate of getting permits for all our trekking guests. Reservations require only a $200 deposit. 
Available
Few permits available
Sold out
Inca Trail Hikes – Which One Should You Choose?
While our most popular tour is the 4-Day Inca Trail Trek to Machu Picchu, we have Inca Trail trips that range from 2 days to 7 days. Check our tour options below and choose the Inca Trail trek that best fits your interests!
What is the Inca trail?
The Inca Trail, also known as the Inka Trail in the Quechua spelling and the Camino Inca in Spanish, is an ancient hiking footpath that ends at Machu Picchu. There are three known and overlapping sections to the Inca Trail; the three sections are called: Mollepata, Classic, and One Day. The section that tourists hike over 4 or 5 days is the Classic Inca Trail. The One Day section is the last part of the trail before Machu Picchu, and it's what tourists hike when doing the Two Day or Short Inca Trail Trek. Of the two days, the first day is one day of hiking to the Sun Gate of Machu Picchu, and the 2nd day is exploring inside Machu Picchu.
What is Machu Picchu?
Machu Picchu is a 15th-century ancient Incan society situated almost 2500 m above sea level – roughly 8000 feet, and a UNESCO World Heritage site, spanning 32,592 hectares (80,537 acres) of lush mountains and valleys. Nestled among the Andes mountains in the Cusco region in Peru, Machu Picchu attracts as many as 5,000 people a day during the high season between May and October, with about 1 million people visiting the site yearly. (pre-covid). Machu Picchu, the "Lost City of the Incas," contains approximately 200 ancient Incan stone structures and terraces with religious, ceremonial, astronomical and agricultural meanings. Read this Guide to Hiking to Machu Picchu for more information.
How to get to Cusco, Peru
Most people will get to Cusco by air. Please remember that the Cusco airport is for domestic travel only. If you come directly from overseas through Lima, you must get your bags in Lima and re-check them for your flight to Cusco. Four airline carriers fly roundtrip between Lima and Cusco. That includes LATAM Airlines, AVIANCA Airlines, Star Peru, and Peruvian Airlines. They all offer similar schedules and in-flight service, but we usually recommend LATAM Airlines or AVIANCA. They are the most helpful when unexpected flight cancellations or delays occur.
What is the difference between the short Inca Trail treks and classic Inca Trail treks?
The short, 2-Day treks on the Inca Trail are very different from 4-7 day trips, which we consider our classic full tours.
On the 2-day trip, you will have one day of hiking and one day at Machu Picchu. For your overnight stay, you can enjoy comfortable hotel accommodations or sleep under the stars at a private campsite at the foot of Machu Picchu. Porters are not included, so you will also carry all your items for this trip. This trip is an excellent option for those who want to witness the breathtaking sights of the Sun Gate, Machu Picchu and Inca Trail but may not have enough time for the classic trek. It's also great for beginner hikers or families with younger children.
Our 4-day, 5-day and 7-day Inca Trail tours cover much more ground and expose you to more experiences on the Inca Trail. As you trek and camp, you'll pass multiple archeological sites and unforgettable mountain views as you make your way to the Sun Gate and Machu Picchu. Our longer tours include several gourmet meals on the trail, porters to help carry bags and comfortable private campsites. This tour is perfect for visitors looking for a challenge and an in-depth experience in the Andes.
The pictures in this magazine are amazing, and somehow, it still doesn't do the area justice. Download our Inca Trail magazine to get a peek into what you'll see and experience on the Inca Trail!
Alternative Treks, like Salkantay, Lares, Ausangate & Rainbow Mountain, and Choquequirao, are hiking tours that travel on historic footpaths that are not the Classic Inca Trail. As a result, they are less crowded, have more booking flexibility and availability, and do not require trail permits. They still end up at Machu Picchu, but not via hiking directly into the UNESCO mountaintop citadel. Not sure how all these treks compare to each other? Check out Which Trek is Right For Me
If there are no Inca Trail permits for your ideal dates, we highly recommend you explore our alternative treks, or book a year out.
WHY CHOOSE ALPACA EXPEDITIONS?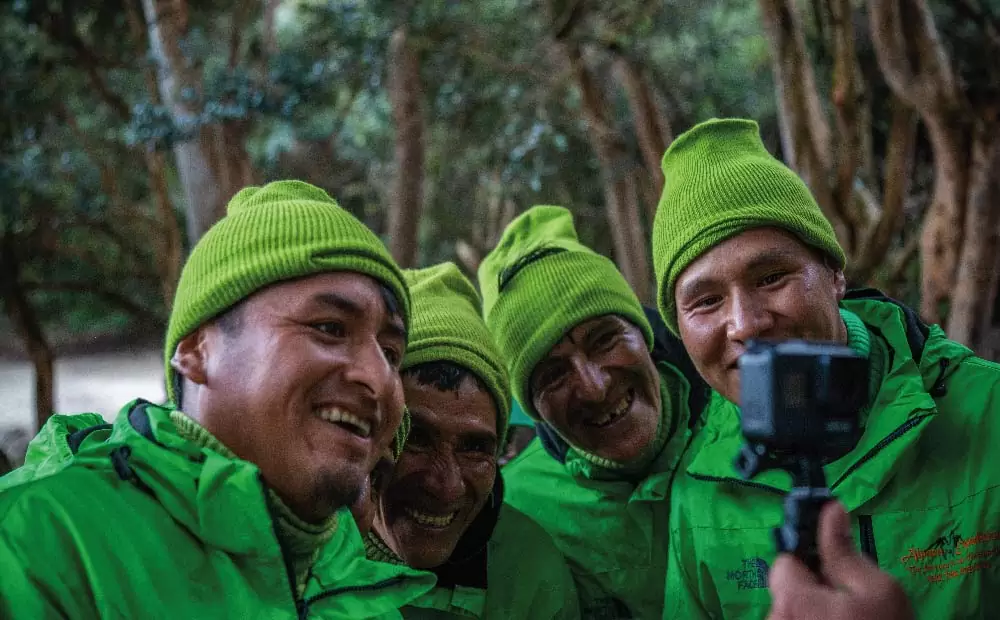 Our Porters represent the Peruvian people, both men, and women who are at the heart of our company. It is not possible to create the experience we pro
---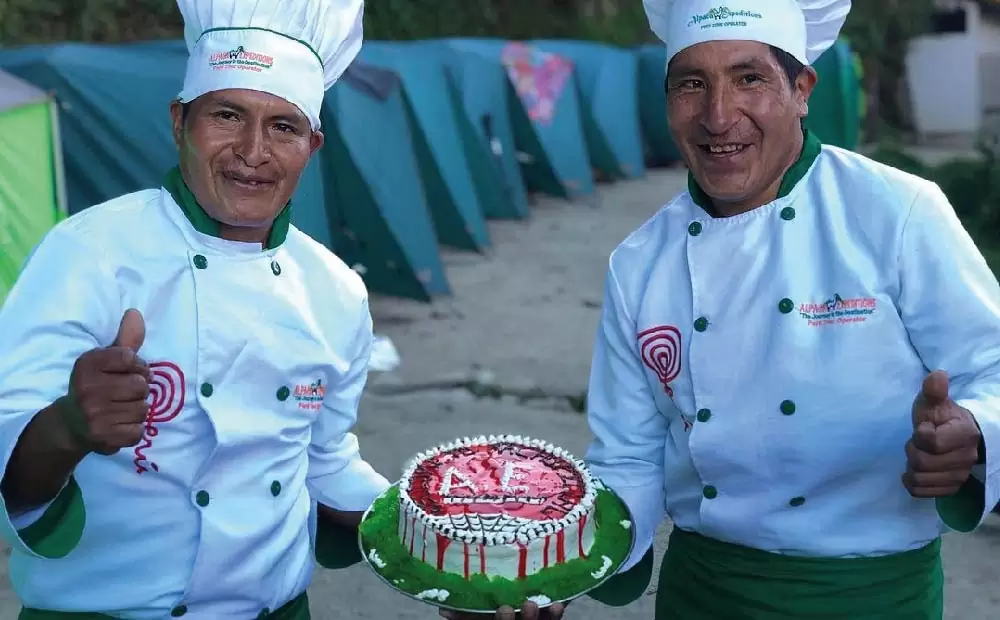 Trekking along the mountain on your way to conquer Machu Picchu is a once in a lifetime experience. Which won't be possible to be done without our s
---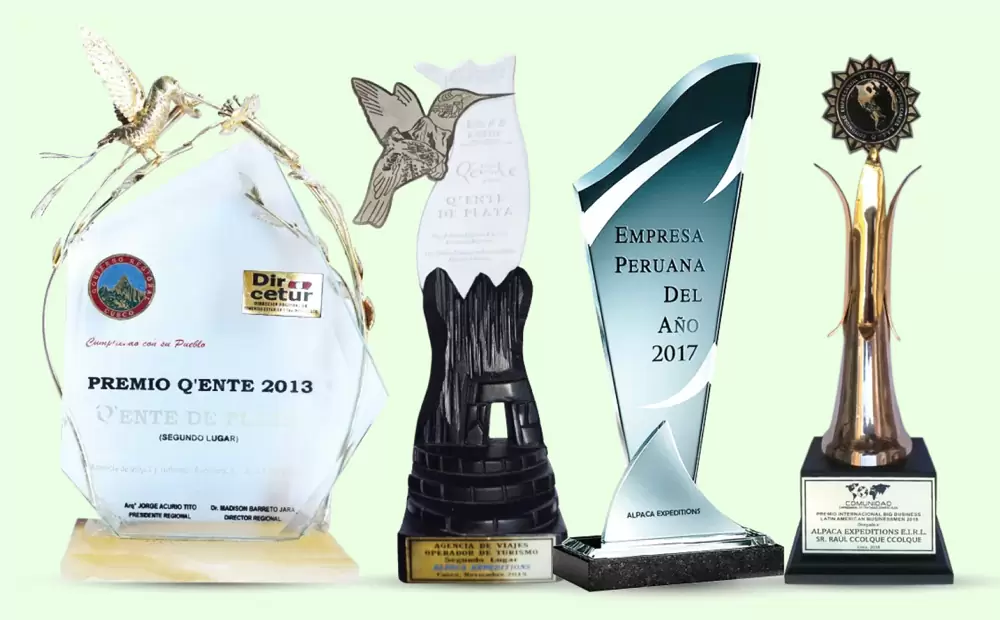 Here at Alpaca Expeditions, we follow our own philosophy and enjoy the journey as much as the destination all while never forgetting where we came fro
---
Alpaca Expeditions Recognitions
---
ISO (International Organization for Standardization)
In the pursuit to stand out from the rest, Alpaca Expeditions has obtained four ISOs plus our carbon footprint certificate to date. These achievements result from our efforts to implement the internationally-recognized integrated management system. They also represent our commitment to all of our clients and staff of operating sustainability and responsibility in every way possible.