Rainbow Mountain Tour & Red Valley Hike

1 Day Trip
---
See Rainbow Mountain on a 1-day trip from Cusco!
The rich colors of this unique mountain make the Rainbow Mountain hike truly one-of-a-kind. Quickly growing in popularity, you should visit this Peru must-see before the rest of the world discovers it.
The Rainbow Mountain hike is about 2 hours of challenging terrain and high altitude, but the views at the end of the hike are well worth the effort. With vibrant sandstone stripes covering the entirety of this mountain, we promise this moment will be one of the best on your Peru adventure!
Tour Location: The beautifully colored Rainbow Mountain in the Cusco region
Tour Type: Hiking, adventure, camping
Good For: Those with a sense of adventure and in good shape
Temperature: Cold, temperature may go below 0 degrees at night
Difficulty: Challenging
Considerations: Enjoy the amazing colors of the mountains before they are discovered by the public
Best Seller
Tour Price
Rainbow Mountain Tour & Red Valley Hike
1 Day Trip
---
Price
$
160
USD
Per Person
---
Rainbow Mountain Tour Details
---
Highlights

Highlights

Your Rainbow Mountain hike is like no other because of the mountain's rich colors. The hike is about 2 hours long and is challenging because of the Rainbow Mountain's altitude and the terrain you hike over.

Vinicunca, which is mostly known as the Rainbow Mountain is a newer tourist attraction located in Cusco. The charm of this mountain comes from its amazing 4 different colors.

Alpaca Expeditions' Peru Rainbow Mountain tour packages starts with a 3 hour drive to the trailhead and then a 2 hour hike to the top. The hike is a bit challenging due to both the rainbow mountain altitude, which is more than 5000 meters high, and the terrain you hike through. It's important to take the altitude sickness seriously because it can negatively affect your vacation so it's important that you take the time to properly acclimate before the hike.

At the moment there is not a rainbow mountain resort but when you're traveling with Alpaca Expeditions, you're going to have the very best experience possible.

Your Rainbow Mountain Cusco tour comes with private transportation by highly experienced drivers to ensure your safety and comfort. All of your tour guides are also professional and highly trained to be sure you get a rich educational experience.
Itinerary
CUSCO – TRAILHEAD - RAINBOW MOUNTAIN HIKE- CUSCO

We will pick you up for the Rainbow Mountain hike at 4:00 – 4:30 am from any hotel, Airbnb, or hostel in Cusco. It will be a 2½ hour drive to the trailhead – we will arrive at around 7 am. Here at the trailhead, our chef will make a delicious breakfast, including coffee, hot chocolate, teas, bread, fruit salad, eggs, and hot drinks. Cusco's elevation is 3300m / 11,300ft, and the trailhead called Phulawasipata is at 4200m/ 14,300ft.

Cusco's weather is usually quite cold, and the trailhead is even colder, so early in the morning. Be sure to bring a warm jacket, scarf, hat, and gloves.

After breakfast, we'll hike about 2 hours uphill to the Rainbow Mountain range. At a slower pace, it could be 2¾ hours, or if you are really fit quick and acclimatized well, some people can do in 1½ hours. The hike up includes some short breaks where the guide will explain some important information about the mountains and the geography of the area. Perhaps you'll have a chance to catch sight of some of the locals, including llamas and alpacas that frequent this area.

The trail itself is quite wide and helpful for those with vertigo or fear of heights. The trek is best during the dry season as the trails are not paved. The trail can be a bit dusty, and in the rainy season, it can be slippery since it may be wet. However, with good waterproof hiking shoes and trekking poles, it will be just fine. This is your opportunity to see why Rainbow Moutain has become an Instagrammers delight according to CNBC!

Upon your arrival at the top of Rainbow Mountain, around 9-10:00 am, you will have about 1 hour to explore the spectacular views of the surrounding areas – valleys, mountains and to view the highest glacial mountain in Cusco – Ausangate, whose summit is at an elevation of 6,384m / 20,944ft, making it one of the tallest mountains in Peru.

After giving you a bit of time to take some treasured photos, your guide will tell you some intriguing facts about this fascinating place – like why the colors?! – and he will also share some detail about the Inkan history. A few last photos of this spectacular mountain and we will begin our descent. We do this a little differently than other groups. Instead of hiking the same route as they do, we hike to a lookout point to see the Red Valley and continue with our hike.

This valley is the icing on the cake, and many of our hikers say that it is even nicer than Rainbow Mountain! It is about 2½ hours mostly downhill from Rainbow Mountain, to the end of the trail, which is near where we started the hike. Here you will enjoy a fresh meal prepared by your chef, which includes cold drinks, appetizers, soup, and the main course.

After lunch, it will be another 2½ hour drive to Cusco, where we will drop you off at your hotel at around 5:30 – 6:00 pm.
Inclusions
Included

Private transportation to the trailhead
Pick up from any hotel in Cusco
Breakfast at the trailhead
Entrance fee into the park and the Red Valley
English-speaking guide for the entire trip
Snacks
Drinking water
Freshly prepared, hot lunch
First-aid kit
Porters & cook
Dining tent, chairs & tables
Private toilet
Taxes

Satellite Phones: Our top priority will always be the safety of our clients and our team. While all our guides are prepared and trained to deal with most issues clients have on the mountain. Being a phone call away from any doctor, hospital, or friend helps everyone feel assured that they are safe. Radios, which all our guides have, are limited in how far they can reach, so Alpaca Expeditions has added Satellite Phones to every trek. Every guide will have a fully charged phone that can be used anywhere on the mountain to connect us anywhere in the world. And they can be used by our clients for non-emergencies as well. While they are not cheap to use, they are available just in case you need to check in on the puppy you left at home with grandma.

Not Included
FREQUENTLY ASKED QUESTIONS FOR OUR DAY TOUR TO RAINBOW MOUNTAIN
PREPARING FOR YOUR TRIP
1. Why should I book with Alpaca Expeditions?

Alpaca Expedition is Peru's top tour operator and we've earned that label with hard work and ALWAYS putting your needs and comfort first. We have daily tour departures that we organize into small groups in order to provide you with as much personalized service as possible. Please read more about us here because we want you to have the best possible experience in Peru and know that will be with us!

2. Can I hire a horse?

Yes, you can hire a horse for 60-910 soles and Alpaca Expeditions is happy to help you do that. However,  it can only go partway up the mountain since they are not allowed at the top. You will then only have about a 20 min walk to the top. The return along the Red Valley is all downhill, and you won't need a horse for the descent.

3. If I get Altitude Sickness, what happens?

The trailhead is 4200m / 14,300ft, and Rainbow Mountain is at 5100m /17,364ft, so it is a very high altitude, and there is always a possibility of getting altitude sickness. Alpaca Expedition always suggests spending two days minimum in Cusco before hiking this mountain to help acclimatize. Bring altitude sickness pills such as "soroche" pills (available in pharmacies in Cusco) or any medication from home for help with altitude adjustment. All Alpaca Expedition guides will have an oxygen tank in case you need it. In worst-case scenarios, we have satellite phones so you can contact your doctor or any emergency transportation.

4. How cold is it?

Generally, the morning is cold around breakfast time. It can get below freezing and get warmer when the sun comes out. On top of the mountain, it is cold and windy, with temperatures around 5-15 ̊C / 40-60 ̊F. If it's cloudy and rainy, it's usually 0-10 ̊C / 32-50 ̊F. The best months to go to Rainbow Mountain are from April to November.

5. Is this hike good for children?

The minimum recommended age for children is ten years old. If the children are younger, then altitude sickness can be an issue. If they enjoy hiking and are well acclimatized, then it should not be a problem.

6. When is the best time of year to hike Rainbow Mountain?

Some months are better than other months, as you can tell bellow. Peru has its dry season and rainy season. Alpaca Expedition recommends hiking in the dry season instead of the rainy season due to inclement weather. The rainy season is mostly rain, snow, and ice, making the trail slippery and the views compromised.

January: Not recommended
February: Not recommended
March: Not recommended
April: Recommended
May: Highly recommended
June: Highly recommended
July: Highly recommended
August: Highly recommended
September: Highly recommended
November: Recommended
December: Recommended

7. Where do I start this hike from?

If you are hiking in a group, then you can only start from Cusco. We can pick you up from any hotel, hostel, or Airbnb. If you are doing one of Alpaca Expeditions' private tours, then we can even start from The Sacred Valley, though it will cost more being further away. We highly recommend that you start from Cusco.
Rainbow Mountain Tour & Red Valley Hike 1-Day Trip
Please fill in our BOOKING FORM carefully with your correct personal details.
The Alpaca Difference
---
Alpaca Expeditions is a 100% peruvian, indigenous owned company. Started by Raul Ccolque, a former porter and tour guide, Alpaca Expeditions separates ourselves by our dedication to both our customer and our team. We work very hard to make sure that all our clients needs are taken care of throughout the tour with us. At the same time, we never forget about our brothers and sisters working tirelessly for us to make all of this possible. Responsible and sustainable tourism that gives as much to our community as to our clients.
Meet the AE Trekking Team!
---
Everyone on the Alpaca Team is from Cusco region, living the traditions and history they share with you while on one of our tours. Our guides are all graduates of university studying tourism, history and english. Our chefs are trained every February by a professional cooking team learning new meals, adding varieties of entrees for all types of eating. And all our porters are from HUARQUI, HUACAHUASI, PATACANCHA, QUISWARANI, CANCHACANCHA, QUEYUPAY, UMACHURCO and CCACCACCOLLO villages, very often working this job on top of maining their farms back at home. Most of our team has been with us for years, as we have the most loyal, hard working, happy employees in Cusco. We know how lucky we are to have the best team trekking and you will immediately fall in love with all the men and women who call Alpaca Expeditions their home.
What do we do for our porters?
---
Alpaca Expeditions would not be where we are today without these hardworking men and women. We could not imagine a harder job and our team does it smiling. We do our best to thank them for their hard work and loyalty by doing as much as we can to make their lives and their families lives better. All our porters receive all their equipment for free from warm winter hats to proper hiking boots. They sleep in proper tents and are given warm sleeping bags for night. They enjoy the same food we serve our clients and all leftovers are donated to their families. We visit their villages with doctors and dentists, donate school supplies and sports equipment. And our favorite time of the year is when we bring a group of porters and their families to Machu Picchu to visit the ruins for the first time.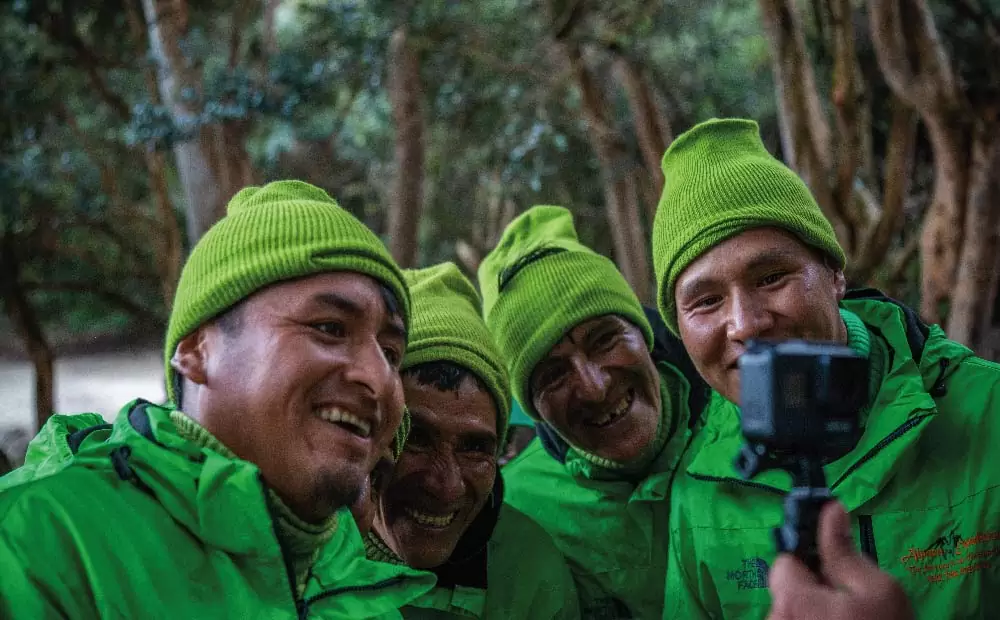 Our Porters represent the Peruvian people, both men, and women who are at the heart of our company. It is not possible to ...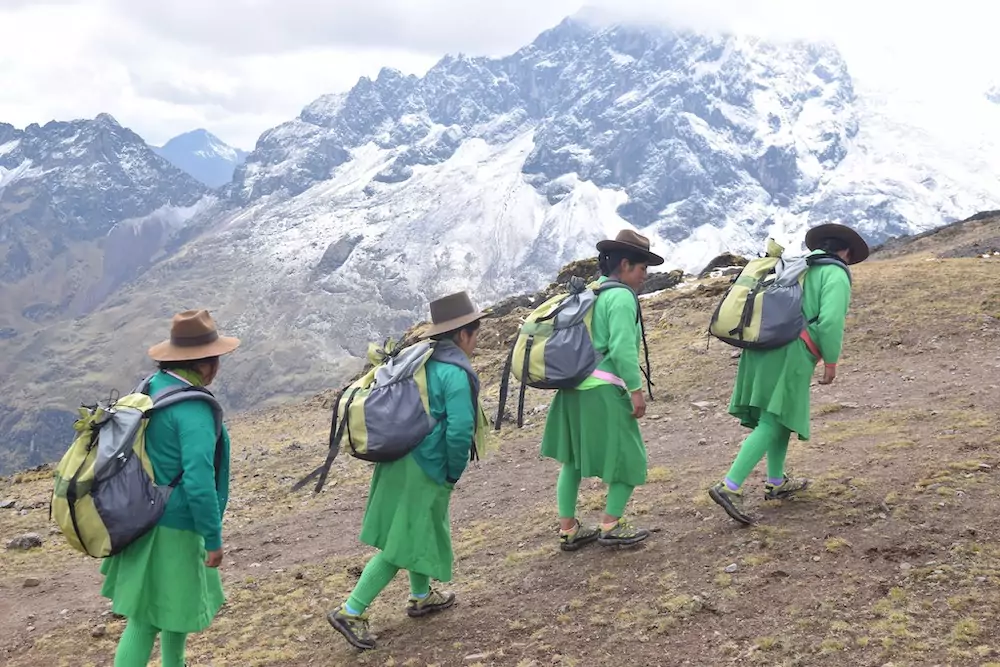 Alpaca Expeditions aims to promote gender equality and empower women, hiring first Peru Women as Porters opening the door ...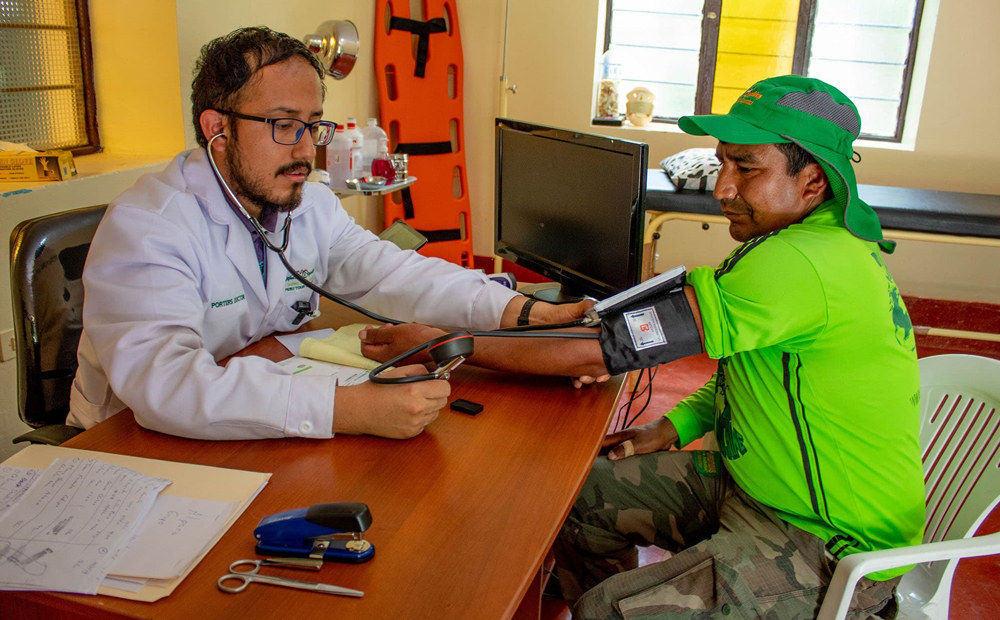 Free Medical Assistance to Porters
In 2019, we hired our first Alpaca Expeditions Medical Doctor to help tend to our guides, drivers, chefs…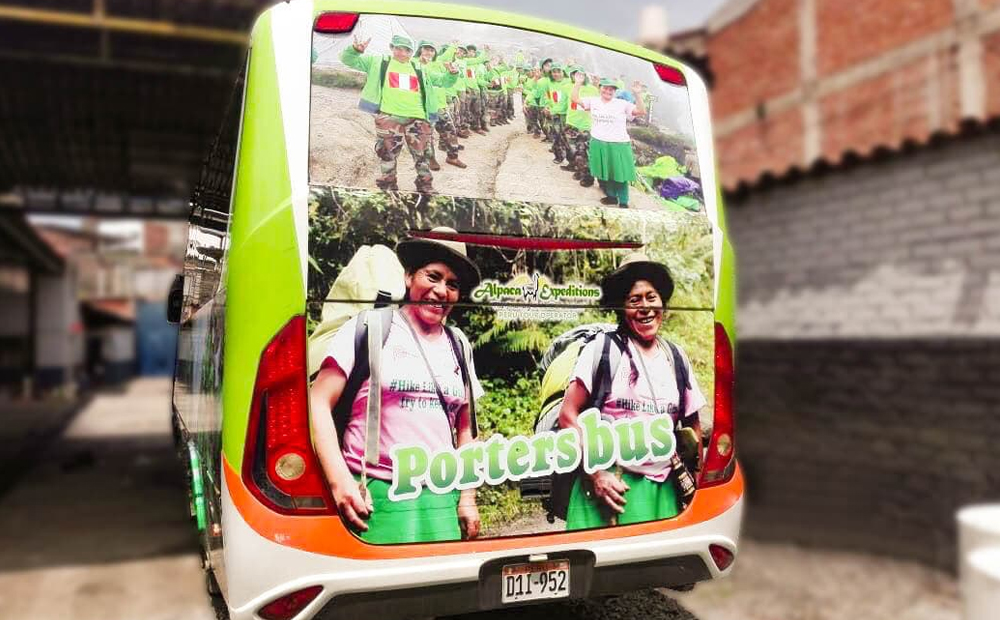 Our Porter's bus
We treat our porters with the same dignity and respect as we do our clients. Just as our clients enjoy our…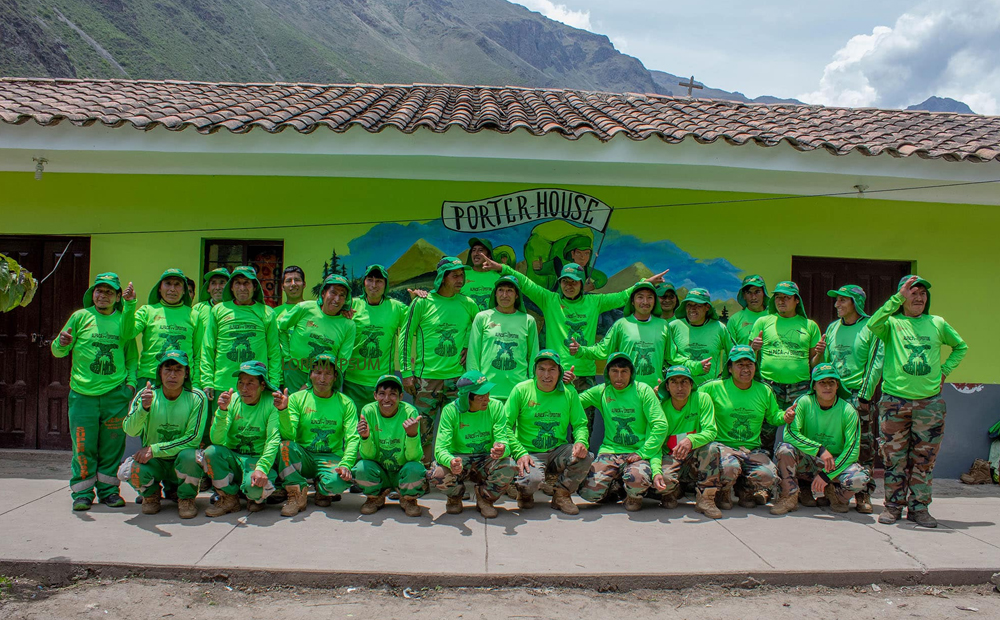 Our Porter's House
As we mentioned above, our Porters like many Peruvian people come from distant villages to work our treks…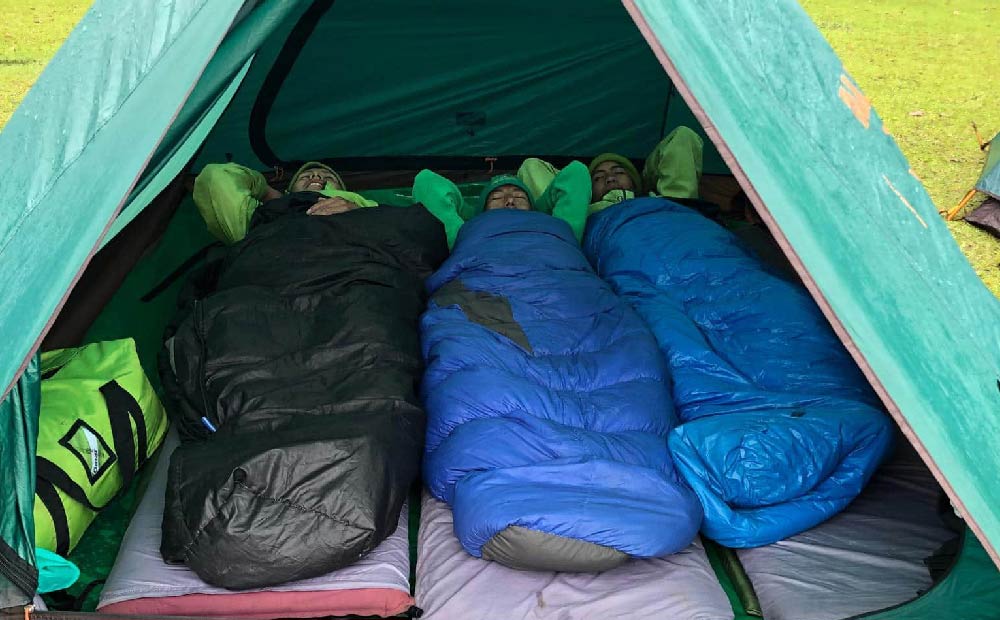 Tents and Sleeping bags
Again, this is something unique that Alpaca Expeditions provides, and sad others are not doing. We supply…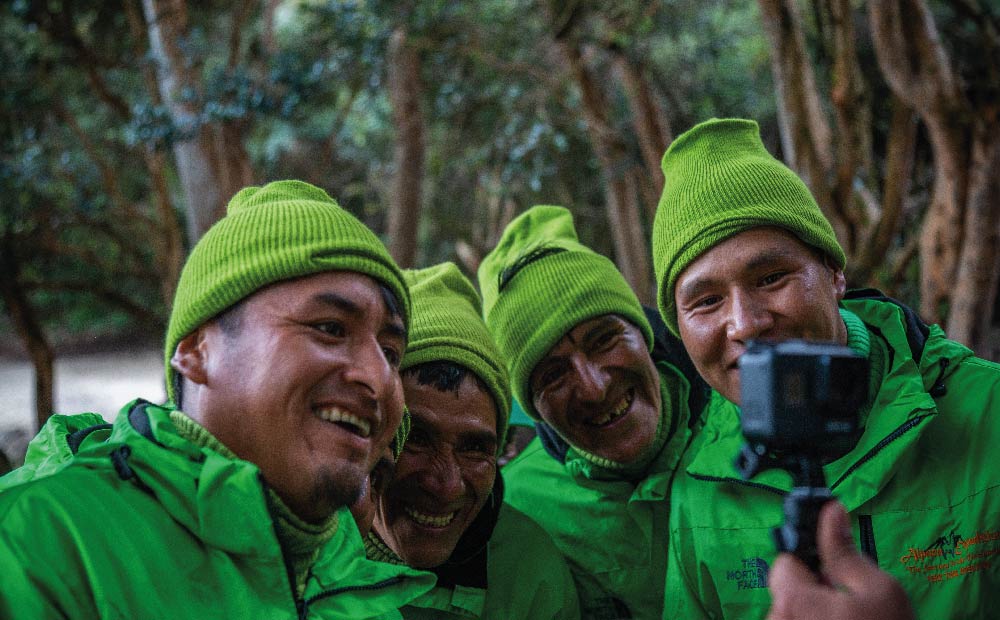 Proper Equipment for our Porters
Every porter of ours receives proper equipment. That includes moisture-wicking long/short sleeve shirts…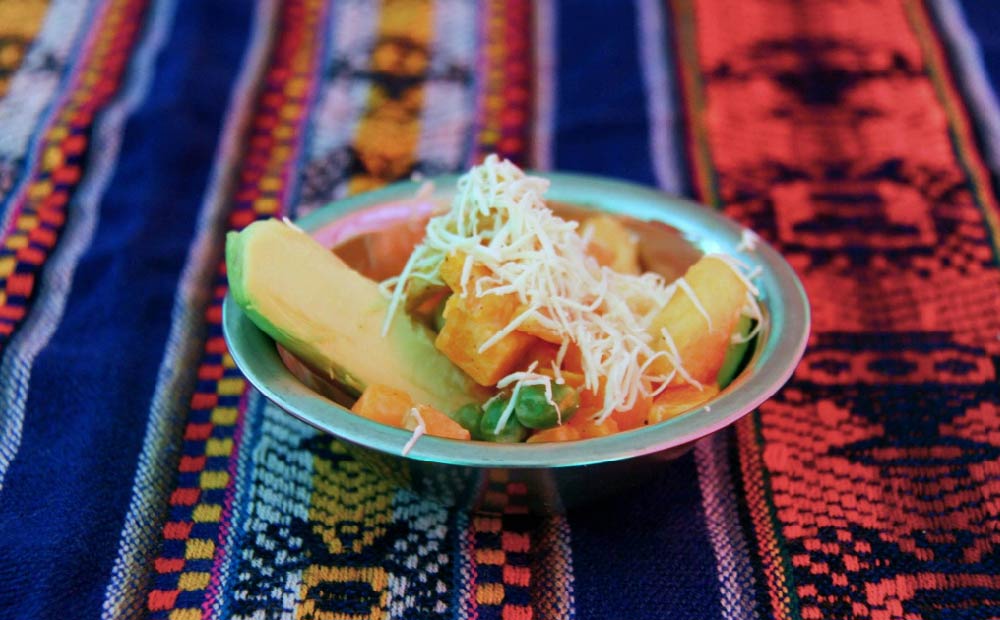 Nutritious Meals for our Porters
A general comment from trekkers on an Alpaca Expeditions tour is that we serve too much food. Well…
Extra information
---
Alpaca Expeditions is always ready to make your trip safe and as easy as possible for you. Because these trips are a bit more complicated than your typical tour, we have put together some notes on logistics, storage, and even recommendations on where to stay in Cusco. And of course our team is ready to answer any other question, as we promise to be your partner from the moment you first contact us to our last goodbye in Cusco.
Alpaca Expeditions Recognitions
---
ISO (International Organization for Standardization)
In the pursuit to stand out from the rest, Alpaca Expeditions has obtained four ISOs plus our carbon footprint certificate to date. These achievements result from our efforts to implement the internationally-recognized integrated management system. They also represent our commitment to all of our clients and staff of operating sustainability and responsibility in every way possible.